Pink Summer Sports 2023
Ook zo genoten van EuroGames2022 in Nijmegen? Gay Sport Nijmegen organiseert dit jaar weer het gezellige Pink Summer Sports toernooi op 
 zaterdag 24 en zondag 25 juni 2023
Nieuw op ons programma: TENNIS. En verder BADMINTON, BEACHVOLLEYBAL, OPENWATERZWEMMEN en HARDLOPEN. Net als voorgaande edities garanderen we fantastische sportevenementen. Op zaterdag is er een diner en feest. Op zondag cultuur.
Sport en feest met vrienden! We zien je deze zomer graag weer in Nijmegen!
Meer info en inschrijven:  Kies hieronder je sportsectie.
Pink Summer Sports 2023
Did you enjoy the EuroGames2022 in Nijmegen also? This year Gay Sport Nijmegen is organising our lovely Pink Summer Sports Tournament again
 Saturday 24 and Sunday 25 June 2023
New on our program: TENNIS. And we offer BADMINTON, BEACH VOLLEYBALL, OPENWATERSWIMMING and RUNNING. Like our previous tournaments we guarantee great sport events. On Saturday we have a dinner and party. On Sunday you can join a cultural program.
Sports and party with friends. We hope to see you this summer in Nijmegen.
More info and registration: see your sportsection below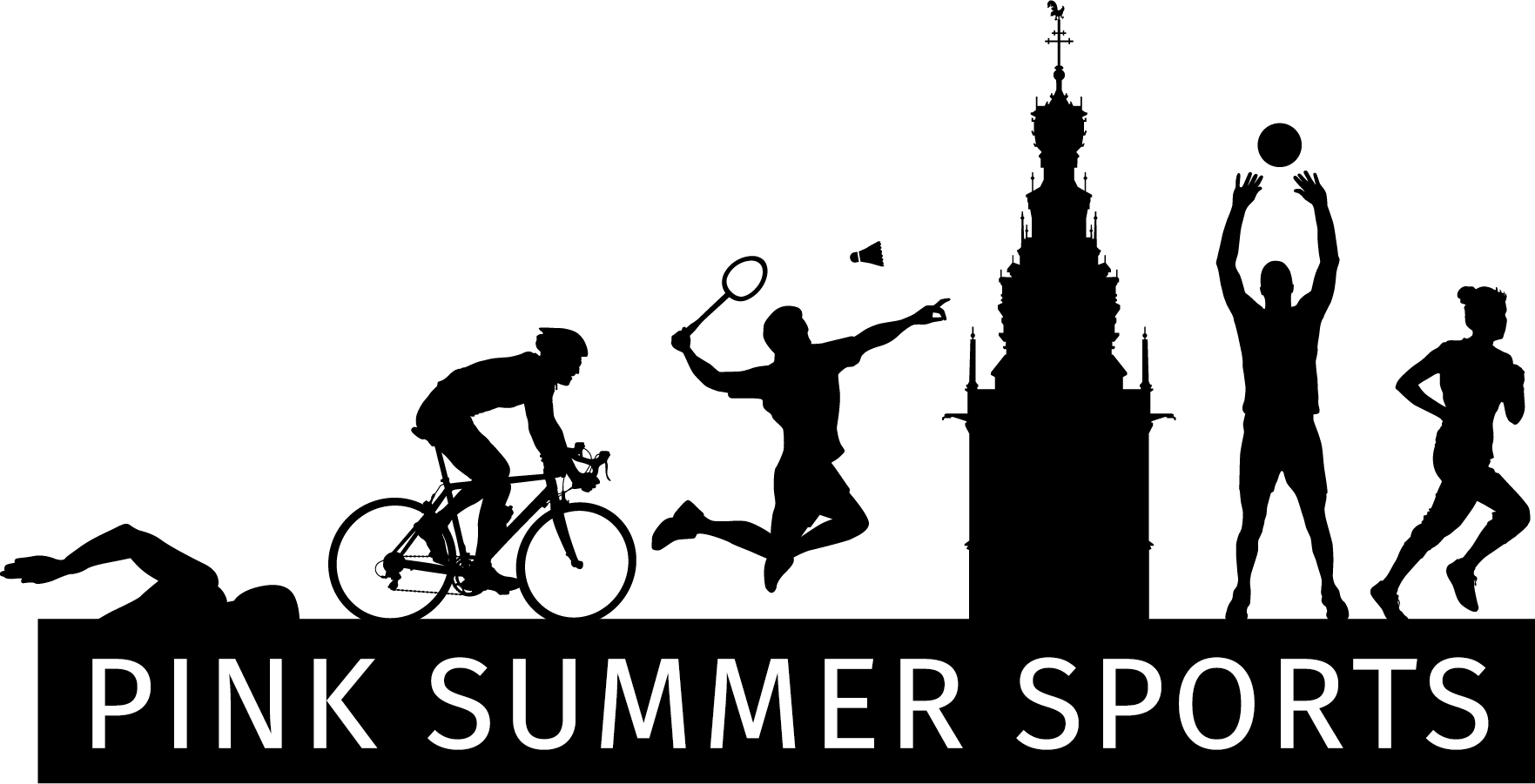 PLay sports, make friends and let's party
"Your tournament was wonderful. Big compliments for all of you. I hope you will organize a tournament in future."
WE HOPE TO SEE YOU IN NIJMEGEN
Pink Summer Sports wordt mede mogelijk gemaakt door