Pink Summer Sports Tournament
Save the date! Gay Sport Nijmegen organiseert het volgende PINK SUMMER SPORTS TOURNAMENT op
vrijdag 21, zaterdag 22 en zondag 23 juni 2019
Kom deze zomer opnieuw naar Nijmegen en schrijf je in voor openwaterzwemmen, badminton, beachvolleybal, hardlopen, fietsen of zaalvoetbal. Net als voorgaande edities gaan we voor we fantastische sportevenementen. Op zaterdag is er een diner en feest.
Sport en feest met vrienden! We zien je zomer 2019 graag in Nijmegen!
Pink Summer Sports Tournament
Save the date! Gay Sport Nijmegen is organizing their next PINK SUMMER SPORTS TOURNAMENT on
Friday 21th, Saturday 22th and Sunday 23th of June 2019.
Come to Nijmegen (Holland) again to join us for openwaterswimming, badminton, beachvolleyball, running, cycling and futsal. Like in earlier editions Nijmegen will guarantee another fantastic sports event with dinner and a party on Saturday.
Play and party with friends. We are looking forward to meet you in the summer of 2019!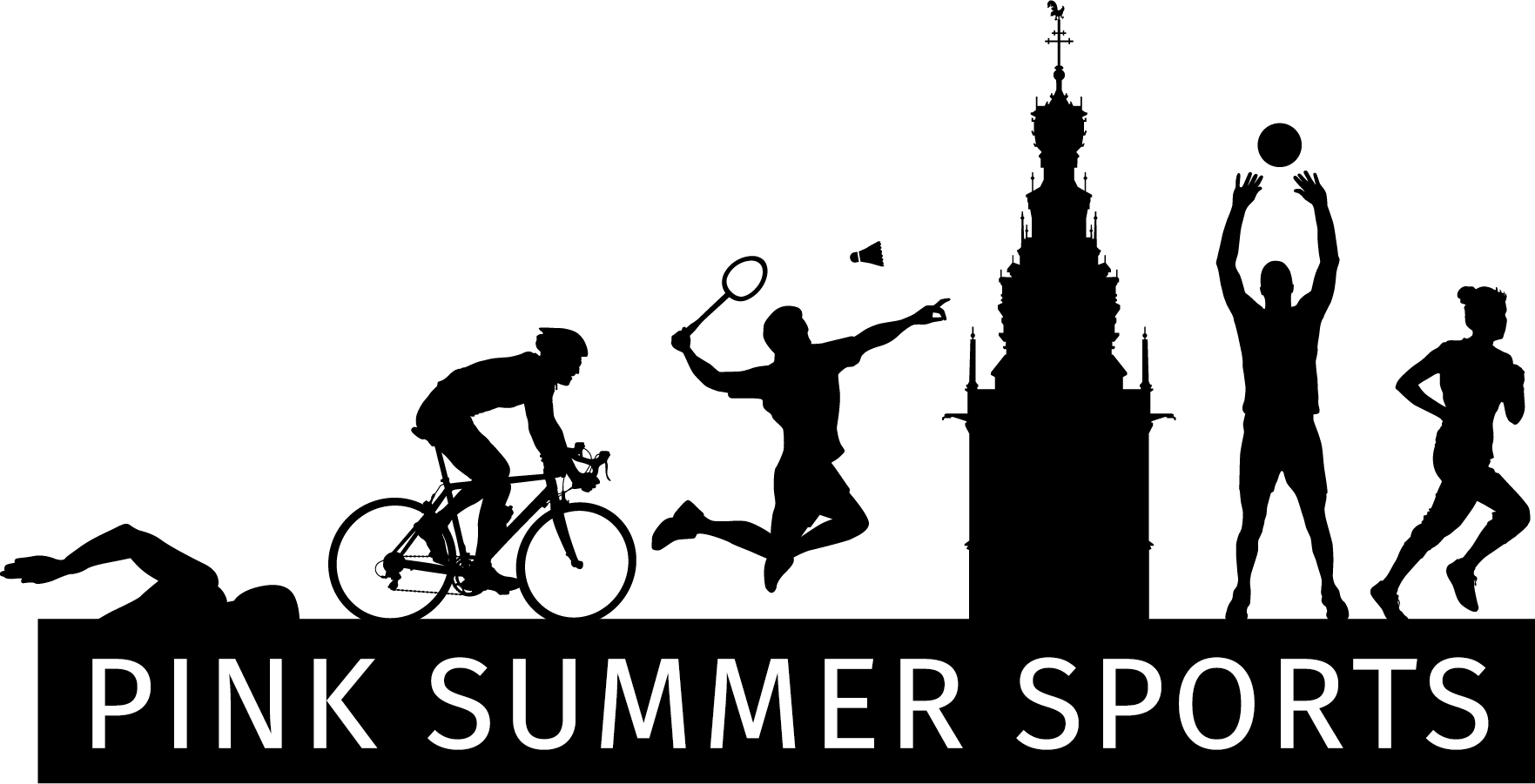 PLay sports, make friends and let's party
"Your tournament was wonderful. Big compliments for all of you. I hope you will organize a tournament in future."
Inschrijven; nu kan het nog!
Tot en met 1 juli 2018 kun je je nog inschrijven voor sport, diner en feest. Na 1 juli is alleen na-inschrijving mogelijk voor sportactiviteiten (inschrijven voor beachvolleybal en badminton is niet meer mogelijk).
Registration; it's still possible!
Registration for sports, dinner and party is possible till July 1th 2018. After July 1th you can registrate for sports only. (registration for beachvolleyball  and badminton is not possible anymore)
WE HOPE TO SEE YOU IN NIJMEGEN
Diner en feest
Na de sportieve inspanningen op zaterdag start om 19:30 uur een diner in danscafé Marcus Antonius (inloop vanaf 19.00 uur). Aansluitend begint daar om 22:00 uur het feest. Adres: Sint Anthoniusplaats 15, 6511 TR Nijmegen

Dinner and party
After a Saturday full of sports the dinner starts at 7.30 PM in danscafe Marcus Antonius (opens at 7.00 PM). After that the party starts here at 10 PM. Adress: Sint Anthoniusplaats 15, 6511 TR Nijmegen
Pink Summer Sports wordt mede mogelijk gemaakt door