Pink Summer Sports Tournament 2021
SAVE THE DATE!! Gay Sport Nijmegen organiseert het volgende PINK SUMMER SPORTS TOURNAMENT op
zaterdag 16 en zondag 17 oktober 2021
Kom naar Nijmegen en schrijf je nu in voor zwemmen, badminton, beachvolleybal, hardlopen of voetbal. Net als voorgaande edities gaan we voor we fantastische sportevenementen. Op zaterdag is er een diner en feest. Op zondag zijn er sportclinics, een leuk cultureel programma en een veel te lang uitgestelde borrel.
Sport en feest met vrienden! We zien je heeeeel graag weer in Nijmegen!
Pink Summer Sports Tournament 2021
Save the date! Gay Sport Nijmegen is organizing their next PINK SUMMER SPORTS TOURNAMENT on
Saturday 16th and Sunday 17th of October 2021
Come to Nijmegen (Holland) again and register now to join us for swimming, badminton, beachvolleyball, running and football. Like in earlier editions Nijmegen will guarantee another fantastic sports event with dinner and a party on Saturday. On Sunday we have sportsclinics, a nice cultural program and a drink, finaly.
Play and party with friends. We are looking forward to meet you again in Nijmegen!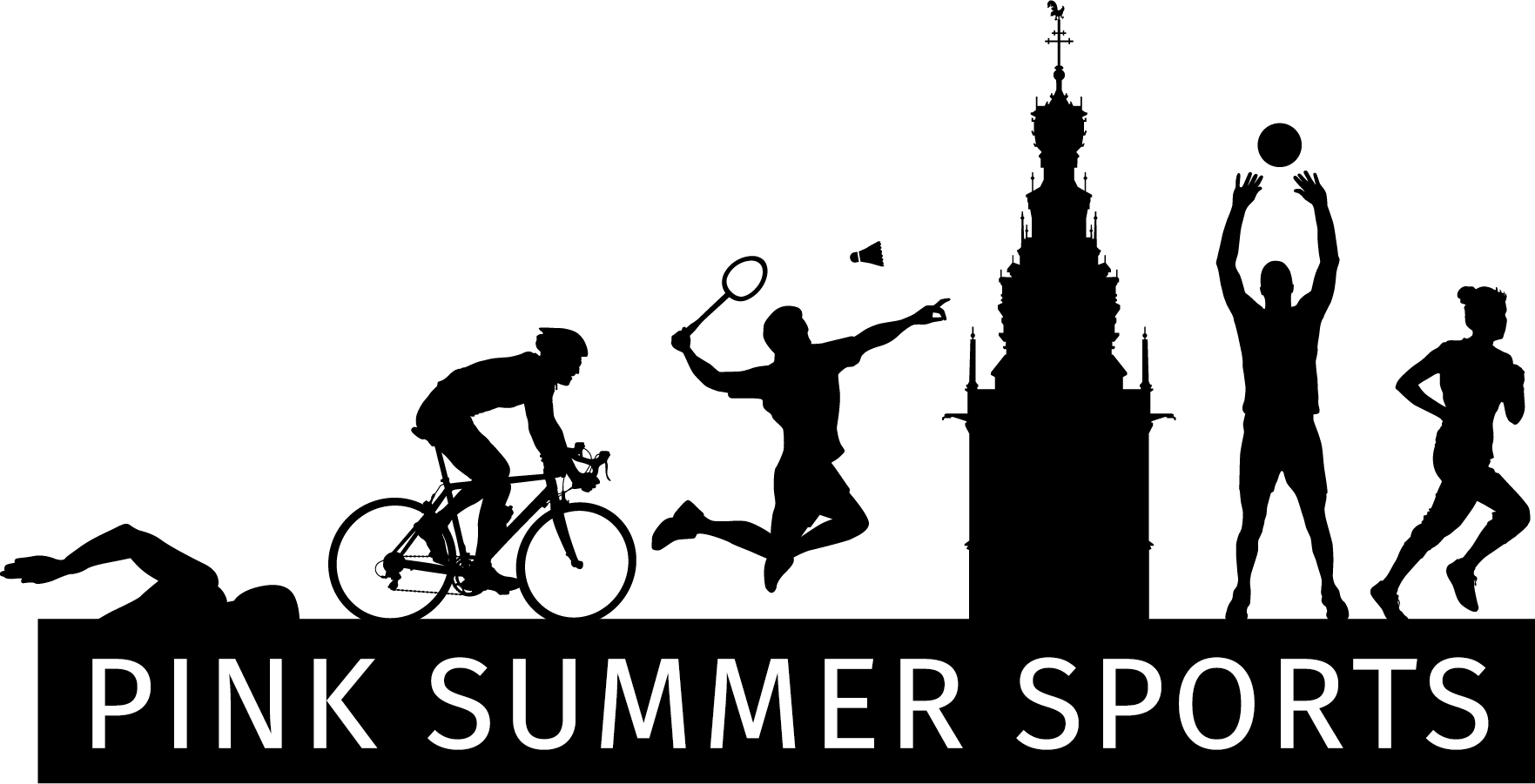 PLay sports, make friends and let's party
"Your tournament was wonderful. Big compliments for all of you. I hope you will organize a tournament in future."
Diner
De inschrijving voor het diner in Thiemeloods is gesloten.
Dinner
Registration for dinner in the Thiemeloods has been closed.
WE HOPE TO SEE YOU AGAIN THIS YEAR IN NIJMEGEN
Pink Summer Sports wordt mede mogelijk gemaakt door